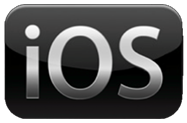 It seems that everyone and their grandmother knows that
the iOS 4.2 update for the iPhone and iPad is coming out this Friday
. Although iTunes 10.1 is not out as of this writing (the current version is 10.0.1), I am fairly confident we will get an update by Friday. This really is a landmark update because the iPhone, the iPod Touch and the iPad will all be on the same page.
UPDATE 11/12/2010: iTunes 10.1 just came out today and here are the new features:
What's new in iTunes 10.1
• Use AirPlay to instantly and wirelessly stream videos from iTunes to the all-new Apple TV.
• Sync with your iPhone, iPad, or iPod touch with iOS 4.2.
• Provides a number of important stability and performance improvements.
iOS 4.2 is scheduled to be released on November 24th, the day before Thanksgiving or as early as Tuesday, November 16th.
This won't be that big of a deal for iPhone and iPod Touch owners since
iOS 4.1
came out back in September. This is
a major iPad update
.
Let's start with the features that will appear in all of the Apple mobile devices:
AirPlay
:
"
Wirelessly stream videos, music, and photos from iPad [+ iPhone + iPod Touch] to the new Apple TV, and stream music to AirPlay speakers or receivers, including AirPort Express."
Right now, AirPlay applies to only videos, music and photos. And with AirPlay you don't have to dock your iPhone, iPod Touch or iPad to take advantage of wireless speakers such as the new
iHome iW1
. But, what if someday you could wirelessly send whatever is on your screen to Apple TV? Imagine playing games on your HDTV. That would be cool.
AirPrint:

"
Print mail, photos, web pages, and more directly to a printer on a wireless network."
Okay this needs some explaining.
Apple's press release on the
AirPrint
feature
says that you will be able to print directly to an HP ePrint printer or to a printer shared on a Mac or PC. According to
HP's
website
, these are the only ePrint enabled printers so far:
D110 series for North America customers

B110 series for Asia and Europe customers

B210 series for customers worldwide
Darn. It seems like direct printing from your iOS device will be tougher than I thought. HP does say more ePrint enabled printers will be announced in the coming months. Hopefully, it's just a matter of a software update. Otherwise, needing to have your computer on to print is inconvenient at best.
The iPad will also get these major features with iOS 4.2:
Multitasking

Folders

Game Center

Unified E-mail Inbox

Text Search In Safari

Enhanced Enterprise Support

Accessibility Enhancements

Keyboard and Dictionary Enhancements
I really can't wait for iOS 4.2 because my iPad's home screens are all filled up and I need it reorganized into folders.